RAM Memory Reset – Series 4 JNIOR
In rare instances, Series 4 JNIORs can become unresponsive. This can happen for example when a JNIOR is interrupted when their OS is being updated, or when the JNIOR has a network lockup. When this happens, their is an unconventional way to get the JNIOR working. Here are the steps to potentially get your Series 4 JNIOR operating again. This process requires you to physically have the JNIOR near you, along with a business card (or something similar and non-conductive) and a Phillip screw driver.
Take Off Lid of the JNIOR Case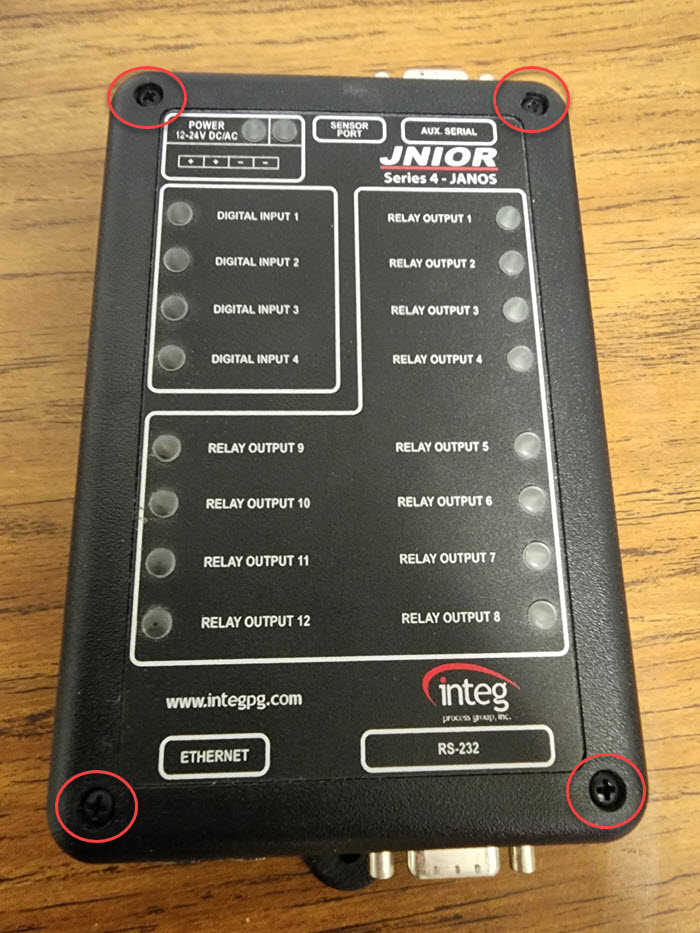 To start, we need to remove power from the JNIOR, as we are going to open the JNIOR case. Once the JNIOR has no power, we need to remove the lid of the JNIOR case to access the JNIOR's coin battery on its circuit board. There are 4 screws that keep the JNIOR lid on, and they can be removed with a Phillip's screw driver. Once removed, the case's lid should easy come off.
Find the Coin Battery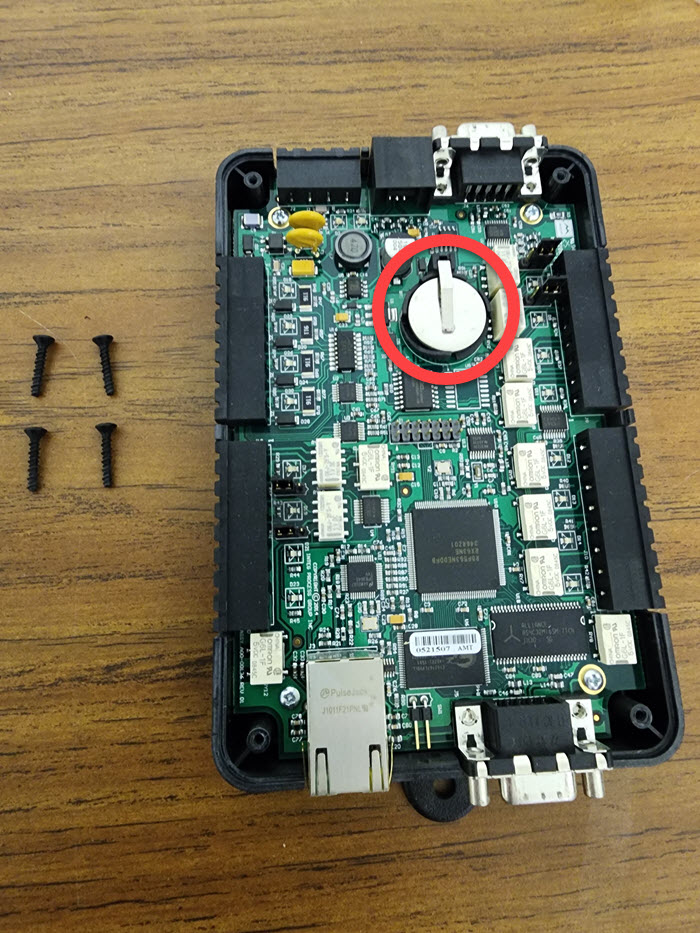 Once the lid is removed, you should see the coin battery at the top middle of the JNIOR's circuit board. Notice there is a metal contact plate on top of the battery. The metal contact plate and the coin battery need physically interrupted from touching each other.
Separate Coin Battery from the JNIOR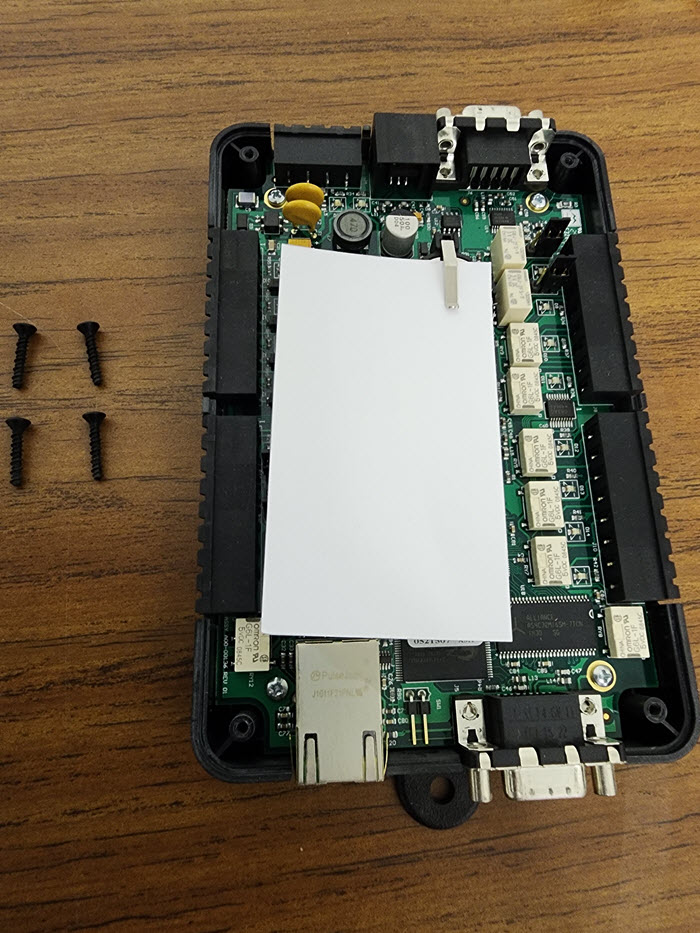 Slip the business card between the coin battery and metal contact plate. This will disconnect the JNIOR's RAM from the battery. Once the business card is in place, power up the JNIOR for 30 seconds, giving the JNIOR enough time to reset the RAM memory. After 30 seconds, remove power from the JNIOR again, remove the business card, re-attach lid to the JNIOR, and then power up the JNIOR again. Hopefully with this, the JNIOR should be working properly!
NOTE: If you don't have a business card or something similar, you can also just remove the coin battery as well.
To re-iterate the steps taken:
Power down the JNIOR
Remove JNIOR's case lid
Locate coin battery
Insert business card between coin battery and metal contact plate
Power on JNIOR for 30 seconds
Power down the JNIOR
Remove business card
Re-attach JNIOR's case lid
Power on the JNIOR
By
Anthony Pavia
| Updated On October 31, 2023 10:50 am | No Comments | Categories:
JNIOR
| Tags:
troubleshooting