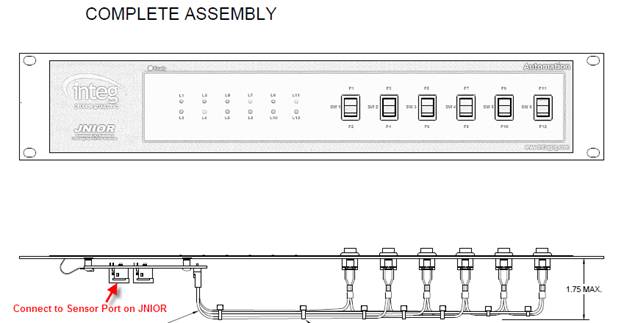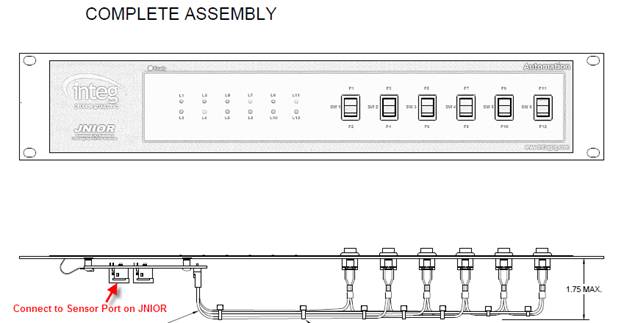 A one-time price of
$285.00
will be added to your order.
The JNIOR Control Panel integrates with 'macros' that are easily built by the user via the JNIOR Support Tool.  Each macro contains a list of 'actions' with their own unique timing sequence. Each toggle switch on the JNIOR Control Panel can trigger a macro to execute.
Actions can open, close, pulse or toggle a JNIOR relay output.  An action can also send a control command to an external 'device' via the Ethernet network or one of the JNIOR serial ports.  Actions can also turn on, off or flash an LED on the JNIOR Control Panel.
The user can configure each control panel switch to trigger a different macro via the main JNIOR web page.
Each LED status light can be used within multiple macros to provide feedback on operational status.
The Control Panel also contains a speaker that can play an alarm or any custom sounds provided or configured by the user. Each Control Panel contains:
6 two-position switches (12 total input selections)
12 LED status lights
Alarm horn (speaker)
The JNIOR Control Panel is a standard 2U height for mounting in a 19-inch rack.
The Control Panel can be mounted up to 25' away