Slaving Service 3.0 December 17, 2021
| Name | Version | Release Date | Size | MD5 |
| --- | --- | --- | --- | --- |
| Slaving Service | v3.0 | Dec 17 2021 | 193.0 KB | 4a5b5b4e25bd0134c8769b8da4578cf7 |
[+] Added the ability to invert the signal that you are slaving. This sets a signal to be HIGH
with the slaved signal is LOW and it will go LOW when the slaved signal goes HIGH.
[+] Added additional Save and Cancel buttons to the top right since it was noted that the buttons
at the bottom are not noticeable without scrolling.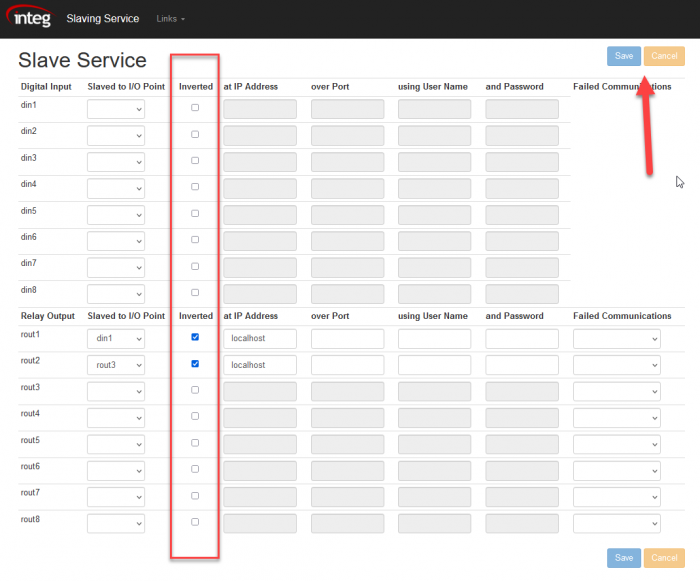 Slaving Service 2.0 July 23, 2020
| Name | Version | Release Date | Size | MD5 |
| --- | --- | --- | --- | --- |
| Slaving Service | v2.0 | Jul 23 2020 | 183.2 KB | e6f139ce51cdf79c5c05845285cd7eb4 |
[+] Added the ability to control the inputs based on Local or Remote I/O
[+] Added a section to the web page for configuring the inputs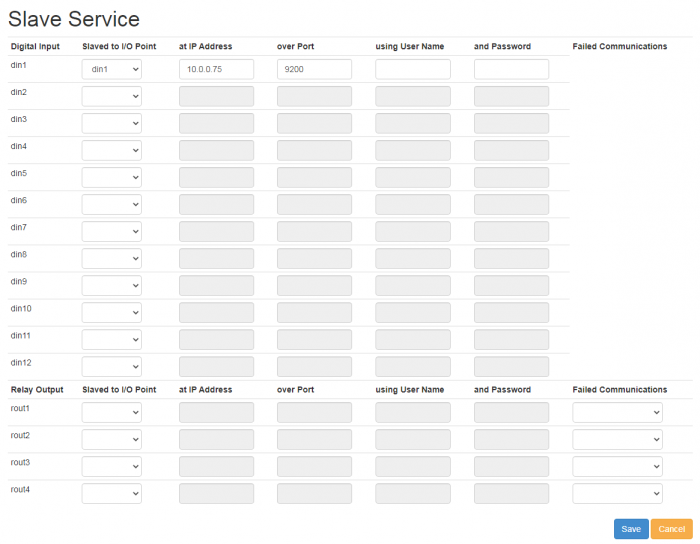 By
Kevin Cloutier
| On December 17, 2021 12:22 pm | No Comments | Categorized in:
Slaving Service