QSC has released a plug-in for the JNIOR and the Q-SYS Core! July 1, 2019
QSC released a plug-in to enable quick and easy integration with the INTEG JNIOR for the Q-SYSCore!  You can install the plug-in using the Q-SYS Designer Asset Manager.  This is a QSC Managed plug-in so the Author has a "Q" icon.
Please provide feedback so that INTEG and QSC can enhance the plug-in to give our users the best experience!
The plug-in requires JNIORs to be running JANOS 1.8 or greater.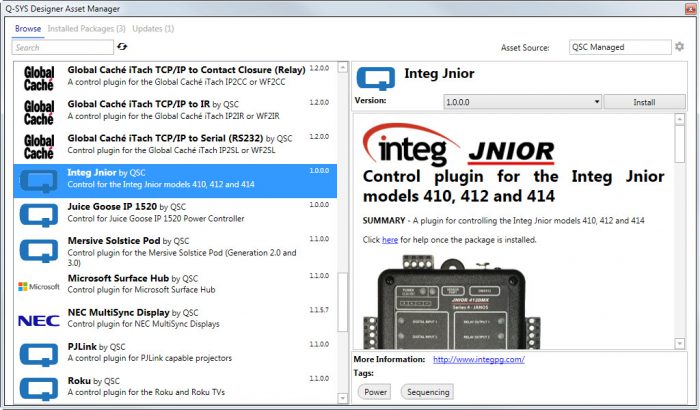 By
Kevin Cloutier
| On July 1, 2019 1:12 pm | No Comments | Categorized in:
News
,
Q-Sys
,
Releases