JNIOR Support Tool as a Cross-Platform Java Application? October 16, 2019
Run Linux or Mac?
The JNIOR Support Tool has always been a Windows application. There have been ways to get the Support Tool to run on a Mac but I am not sure anyone has been successful on a Linux box.
Well work has begun to supply the features of the Support Tool in a cross-platform Java application. The thought will be to implement the Beacon and Snapshot functionality first and then the Update tab.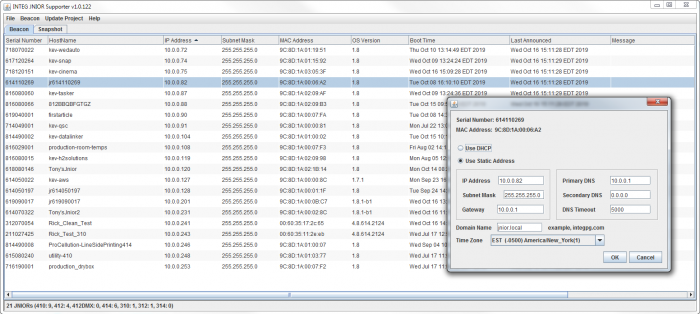 This project is in its infancy. Please let us know if we should continue working on it and prioritze it.
By
Kevin Cloutier
| On October 16, 2019 3:19 pm | No Comments | Categorized in:
Hide From Front Page
,
News
,
Support Tool