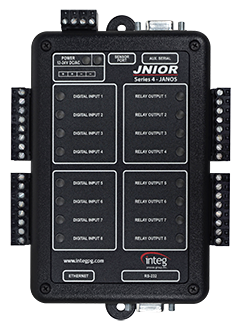 INTEG is Hiring in Pittsburgh, PA!
We are looking for talent in all areas. We need someone that can wear many hats and perform many different jobs. From tech support to helping with application engineering to production. If you might be interested drop us a line at jobs@integpg.com
JNIOR Series 4
JANOS is the name given to the operating system that INTEG developed for the JNIOR platform.
Security is VERY important. Please make sure you are running the latest version of JANOS and we recommend changing your passwords. 1.7.1 is the latest release from December 3, 2018!
JANOS 1.7.1 - UPD - 870 KB - MD5: 70bc5f3d4ec311786fe304c4e447595b
release notes
To program JAVA for execution on the JNIOR please get the latest JanosRuntime Library. This will be loaded in your IDE of choice so that the IDE can compile your code against it and provide intelligent help.
There is a known issue in Support Tool 7.8 for new installs.  Click below to download 7.9.  If you have trouble launching Support Tool 7.8 it is likely because the INTEG directory was not created at the root level of your drive.  If you wish to stay with 7.8 you can create a C:\INTEG\JNIOR Support Tool directory and try to launch the Support Tool again.  Sorry for the inconvenience.

JNIOR Support Tool 7.9 - 13 MB - MD5: 2c22f26f4e87d724e0f7c918095eb8c0
What is a JNIOR Anyway?
Maybe you know, maybe you don't. Since you are here, if you don't know then you must be curious. This is a good thing. We think you will be happy with what you see.
Primer
For a more detailed explanation go to the primer page.
Apply 12 to 24 VAC or VDC

Get the support tool

Set the IP Address using beacon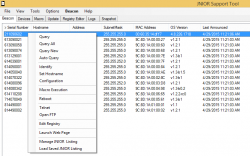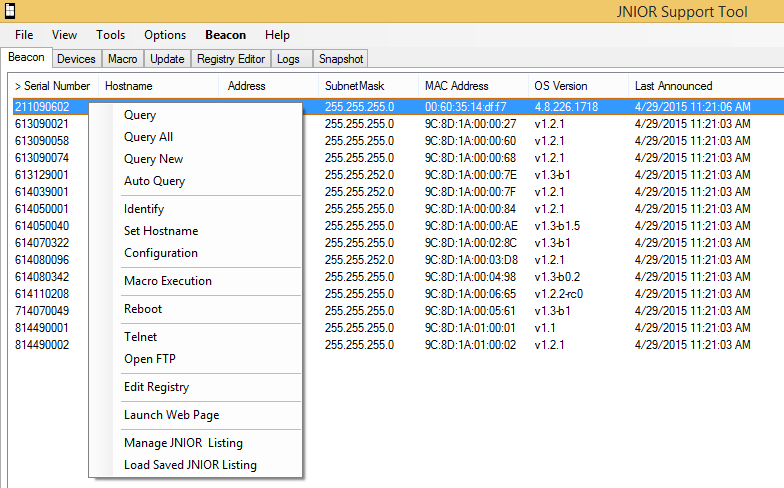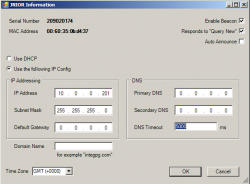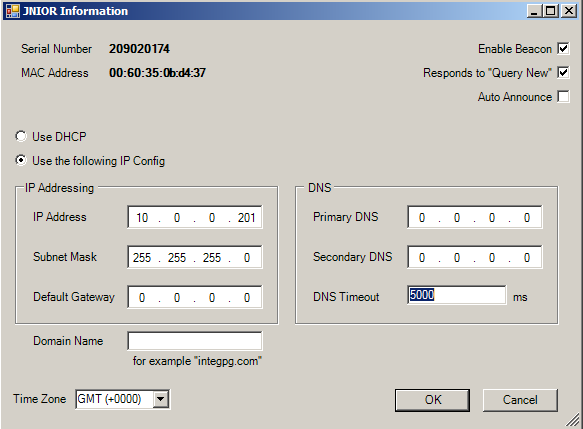 Set the IP Address using the Serial Diagnostic Port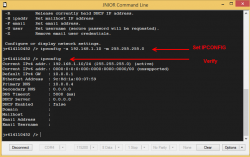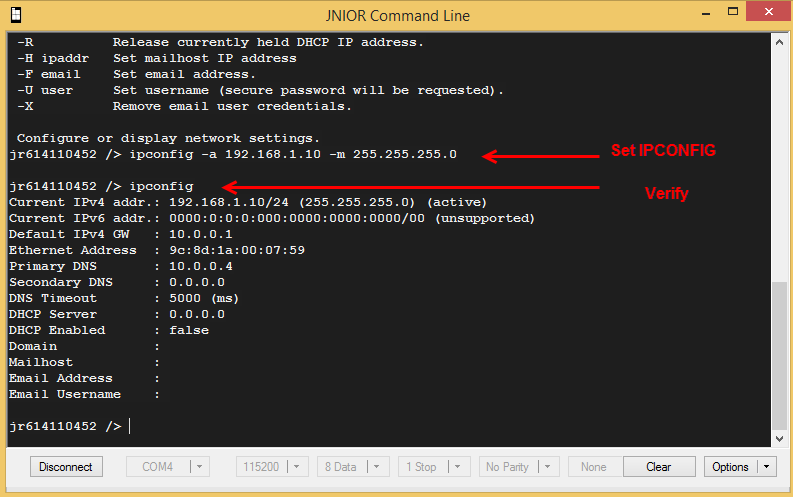 View the Web Page using http://[IP Address]
Knowledge-Base

The Knowledge-Base is an ever expanding section of useful information. Topics are written about regularly so check it out and maybe you will find what you are looking for or maybe you will stumble upon a new feature you never knew existed. If you have a question and would like us to write about it please feel free to ask!
Go Here to check it out!

News

The News section will will provide news on releases and events. We will tag releases based on product so you can easily search all revisions. Sometimes we attend trade shows. You might want to stop by and say hi. The events section will be update on information about when and where we are!
Go Here to see what's up!
Hardware

The INTEG™ JNIOR automation controller is a PLC/PAC alternative that provides Ethernet connectivity with built-in digital I/O, serial ports and analog expansion modules, running stand-alone applications or integration with other applications. The key to the JNIOR™ flexibility, robustness and ease of use is the INTEG JANOS™ operating system for the JNIOR Series 4. A multi-tasking OS with numerous features. Learn more about the JNIOR Series 4 and JANOS.

Cinema Automation

Theater and AV facilities around the world are discovering that INTEG's JNIOR Automation Controller and add-on software provide an ideal solution for a complete digital networked presentation. The JNIOR is also applicable in DMX lighting and digital signage applications because of the flexibility of the JNIOR software. Communicating and controlling external devices is exteremely easy with the cinema program. Learn more about INTEG's cinema application.

INTEG Support

The Support section of our website provides you with all the tools, documentation, software updates and videos you will need to configure and utilize the JNIOR for your applications. If you find that you still have questions, please do not hesitate to contact us. INTEG provides technical support to our customers around the world and typically responds to support questions the same day. The INTEG support team is ready to assist with technical support and training. Learn how INTEG can support you.